SONIC OAX900
The new OAX900 in unique column design!
As with the great models SATURN, DELTA and GALA, here the console rests on elegantly matted columns – harmony of technology and design.
more information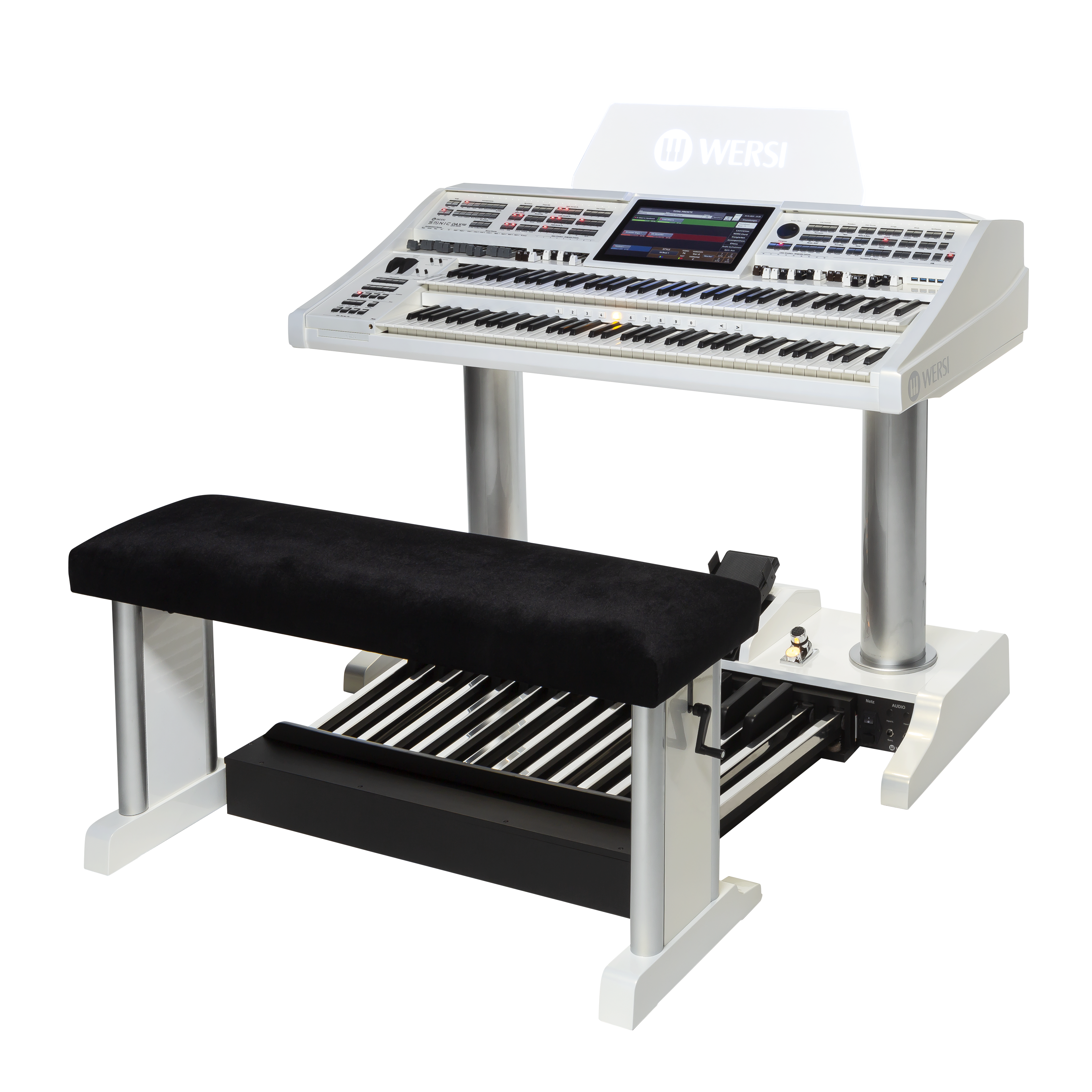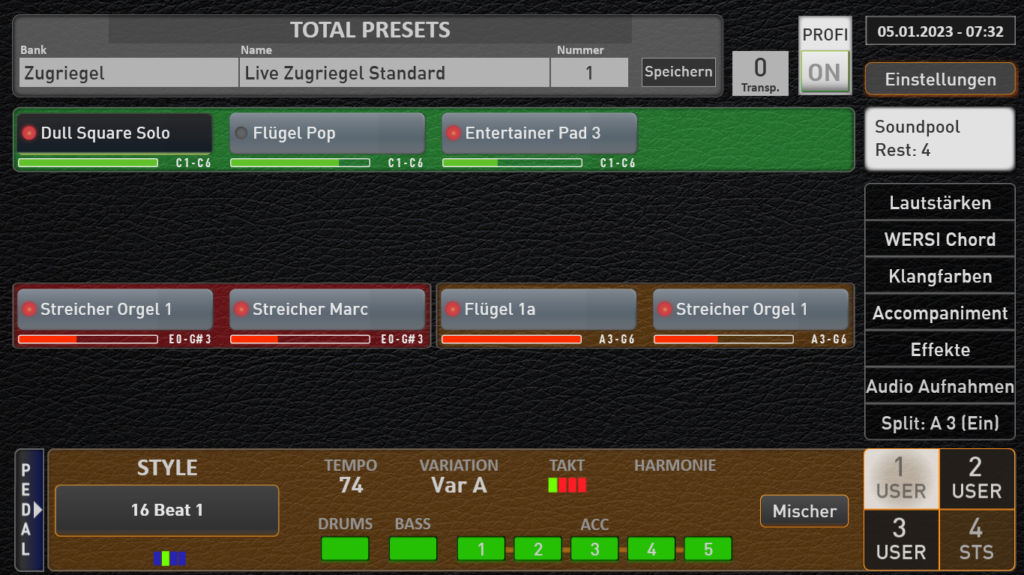 The latest OAX version 2.91!
Own USER-STS presets for styles, MIDI sequences and multimedia files.
Create own STS Preset for factory Styles.
The individual tracks of the Styles can be switched off and on directly on the main display.
Extensive customization of sounds for the Styles.
Switch selector to SOLO.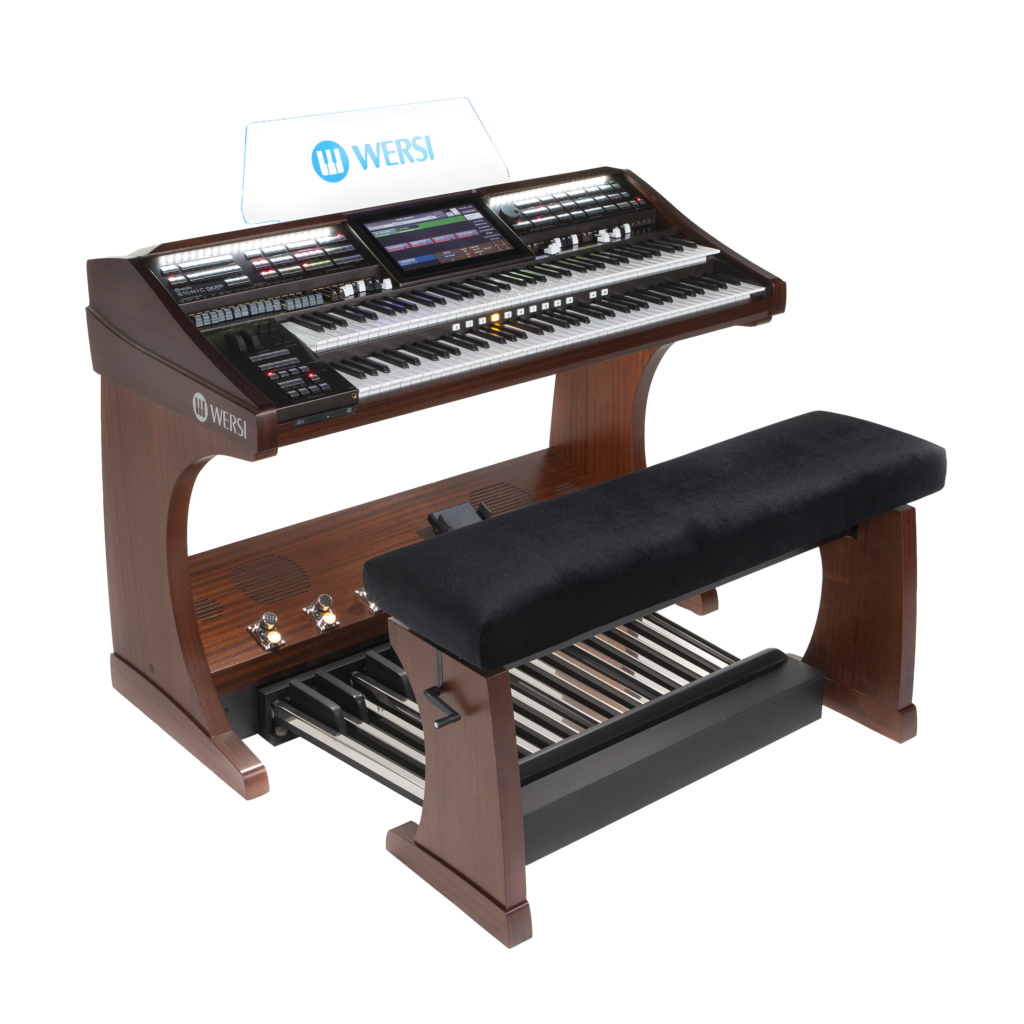 OAX models now also available with veneer!
You can now also purchase the OAX500, OAX600, OAX700 and OAX800 models in walnut, rosewood and mahagony veneer cases.
Ask your WERSI dealer for more information.  
PERGAMON OAX1000
The flagship of WERSI
1976 it was the Galaxy, 1989 the Atlantis SN3, 2001 the LOUVRE and today it is the PERGAMON OAX1000.
more information
SONIC OAX1 DELUXE
The OAX1 Deluxe Set!
Mit dem optionalen 76-Tasten-Untermanual machen Sie aus Ihrem Keyboard im Handumdrehen eine zwei-manualige Orgel.
mehr erfahren